Be a Member

To join CCHT, please download and print the application form, and post to the address on the form, with your subscription (details on form)
The Cumbria County History Trust is a charity which any interested individual, history and heritage society, museum, or commercial organisation can join. The members elect a number of trustees, to join those nominated by the founding organisations, and elect the Chair, Secretary and Treasurer of the organisation at the Annual General Meeting. Therefore joining the charity allows you to have a say in how the project is managed.
Ordinary membership is £25 per annum, and entitles members to all the normal rights of membership in the Constitution of the CCHT. Members are asked to subscribe by a covenant for five years, enhanced by tax giving if appropriate.
Gold Membership involves a subscription of £100 per annum for five years. Founder Members subscribe £100 per annum and are listed in our Roll of Honour (list closed on 15 March 2011), and will be named in the first volume which we publish.
Become a VCH volunteer
The VCH Cumbria project is a long-term collaborative project, whereby volunteers from the Cumbrian community will collect the basic historical material, write the histories and create the topographical database. At the same time the project will provide a vehicle for the future education, training and participation of all those who wish to make a contribution, ensuring that everyone can play a part, while ensuring the published histories will be of the highest standards. Within the project there will be roles for people of all stages of qualification and experience, including absolute newcomers.
Volunteers should ideally also be members of CCHT, and should indicate their interest in volunteering on the form when joining.
For further information about membership or volunteering, or to express interest, please contact Sarah Rose, the Volunteer Co-ordinator. Sarah Rose Tel: 01524 593141 Email: s.rose2@lancaster.ac.uk
Trustees and Supporters
Please view the full List of Trustees and their contact details (opens as pdf.)
The Trust is supported by Cumbria County Council,  Cumbria Local History Federation,  Cumberland & Westmorland Antiquarian & Archaeological Society,  Diocese of Carlisle,  Friends of Cumbria Archives,  Lake District National Park Authority,  National Trust North West Region, University of Cumbria and University of Lancaster.
Patrons:- Sir Christian Bonington CBE; Sir James Cropper KCVO; Lord Inglewood; Dr David Starkey, CBE.
A list of our Founding Sponsors, Gold Members and Founder Members can be found on our Roll of Honour.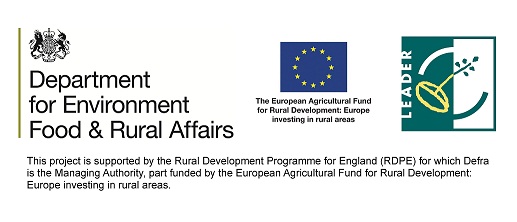 The Cumbria County History Trust is part-funded by the EU's Rural Development Programme for England (RDPE).
Frequently Asked Questions
Please visit our frequently asked questions page for more information on becoming a volunteer and researching for VCH Cumbria.